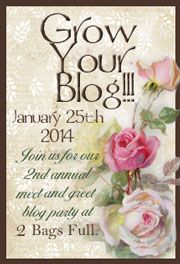 My Quilting Blog
Grow Your Blog is the brainchild of Vicki at 2 Bags Full Blog (http://vicki-2bagsfull.blogspot.co.uk).  She produces a list of Blogs and you can go visit them and find some new friends or followers along the way.  Vicki suggests that with this post we should introduce ourselves to you so……
This is me, Susie, I have been married to DH (Darling Husband) for twenty five years and we have two wonderful Boys, Eldest who is 18 and Youngest who is 14.  We live in Derbyshire, England and have done so for twenty seven years.  We are cook/housekeeper/walker to an Airedale Terrier called Treacle, who often appears on the Blog!  DH and I run our own business in the Engineering sector, but I would rather be quilting!  We also have an extra member of the family now with Eldest's Girlfriend, who we see most weekends and holidays.  They have been going out for two and a half years, having met in the last few years of Senior School.
Eldest, Youngest & DH
Treacle
Youngest, Girlfriend & Eldest in Scotland on the family holiday in August last
My Blog is supposed to be about quilting, especially my quilting, but as we know, life often gets in the way and then my blog is about the family and our activities!  I started blogging in June 2009 on Blogger and moved to WordPress in 2012.  I love to Blog and my Blog List is mostly quilting blogs.  I love meeting new people, even if it is through a computer, and getting to see parts of the World I might not travel to.  There is a separate page of all the quilty things I have made so far, but here are a few of my favourites.
This is my latest finish – a baby quilt for our Granddaughter, Evalyn.
This was a small quilt I made for The Quilters Day Swap
Treacle's Quilt with her underneath it!
I began quilting in 2010, my Grandma taught me to sew when I used to spend the summer holidays with them when I was young and I have always made my own soft furnishings.  I have always loved the quilts made in the US and my DH's cousin, Jackie, makes wonderful English Paper Piecing quilts, but I don't have the patience for them! Whilst we were on vacation in Florida in 2010 I bought the above quilt as a kit and so far it is the largest quilt I have made and it is a great reminder of a wonderful family holiday.  When I got back from our holiday I took some classes and never looked back, I love Quilting!
My new machine, isn't it pretty?
I sent my "American" quilt out to be done on a long arm quilting machine as I only had my sewing machine and I was not confident of doing the quilting on it. Then last year my wonderful DH bought me a new quilting sewing machine with a table which is big enough for me to do my own quilting. So I can complete the whole project which is a great feeling. 
The bookshelves in our sitting room which look really tidy!
I am also an avid reader and will read almost any type of book but prefer mysteries, horror and fantasy books!  I have a page of books I read during 2013 and have begun a new page for this year.  I can read a book again and again but DH can't as he remembers the story (says a lot for my brain!!!!) I also have lots and lots of quilting books!

We are also very involved with our Boys activities.  They both swim and compete for the local swimming club and Eldest is currently Captain for this year.  They were both in Beavers/Cubs and Scouts; Eldest has now left and Youngest is in his last year.  They both have piano lessons so it is a bit noisy at times in the house and we all get involved with the Village Carnival, which takes place at the beginning of July every year.  DH and I are in 41 Club and Tangent, which is what you move onto from Round Table and Ladies Circle!
This is my latest quilting project a baby quilt for Girlfriend's Uncle's new baby, Mia, who was born on December 27th.  I then have a bed quilt to finish for Eldest, a bed quilt to make for Youngest and some Christmas presents for this year to be made and finally a bed quilt for DH and I!!!!!  I just need more hours in the day and more days in a week!!!!!
I hope you have enjoyed your visit to Susie's World, Quilt Creations and if you would like to Follow, there is a button at the bottom of the screen or you can Follow on BlogLovin or by Email.
I would like to thank Vicki at 2 Bags Full for the idea and compiling the list of blogs and hope you have a lovely time looking round Blog Land.  Thanks for stopping by and have a lovely weekend.
Susie x
All of us on a visit to "The Making of Harry Potter" Studio Tour